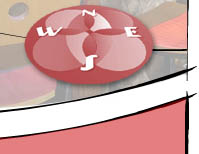 OUR STAFF

Our business section has a complete staff listing.

Go there now>>


ABOUT US


For the past 12 years, Upfront & Company has supplied the residents of Marquette and the Upper Peninsula with top notch entertainment at affordable prices. We pride ourselves in offering a wide variety of music including, Rock, Folk, Blues, Country, and Jazz.

We've brought entertainment in from all over the United States for big weekend excitement, while keeping fresh local talent on our stage during the week. We have entertained the Upper Peninsula with well-known artists such as Vince Neil, Ratt, Leo Kottke, Bullet Boys, Seven Mary Three, and the Gin Blossoms, regional favorites such as Gizzae, Bumpus, and the Melismatics. Our entertainment schedule is continually rotating to provide you the best selection we can.

If you are looking for live music in an unbeatable atmosphere, you are sure to find a good time waiting for you at Upfront & Company!



Payments Accepted. Sorry, No Personal Checks.

© 2003 Upfront & Company, All Rights Reserved.
Site Designed by: K2 Media Lab
Site Maintained & Modified by: Upfront & Company