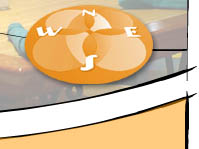 RESTAURANT HOURS

Lunch & Dinner
Tues. - Fri.: 11am - 10pm
Saturday: 2pm-2am
Open on Monday's (Memorial
Day through Labor Day)

FISH FRY

Join us every Friday for our Fish Fry!

Your choice of: Cajun Whitefish, Fried Perch, Fried Cod, or Baked Cod only $10.95!

PIZZA MENU


Choose a menu or menu area below.
Calzone
$10.95
12" Specialty Pizza
$13.95
14" Specialty Pizza
$15.95

Pizzas are finished with our five-cheese blend
Calzones include our ricotta cheese blend
Specialty pizzas are not available as 7" pizzas.
California White
Smoked chicken, roasted mushrooms, broccoli, red onions, almonds, and our creamy ranch sauce.

Margherita Pizza
A classic with roasted tomatoes, garlic, and bell peppers. Topped with red onions and basil.

Jamaican Jerk
Chicken, bacon, sweet red onions, roasted peppers, and green onions.

Vegetarian
Roasted garlic, tomatoes, zucchini, bell peppers, and red onions.

Meat-Lovers
Italian sausage, pepperoni, bacon, and ham.

Deluxe
Pepperoni, Italian sausage, button mushrooms, green peppers, and red onions.




BUILD YOUR OWN PIZZA


| | |
| --- | --- |
| 7" Individual Pizza with 2 toppings | $5.95 |
| 12"Two Person Pizza with 2 toppings | $11.95 |
| 14" Family Pizza with 2 toppings | $13.95 |
| Additional toppings | $1.25 |
AVAILABLE TOPPINGS:
Wood Roasted Vegetables: Garlic, Tomatoes, Portobella Mushrooms, Bell Peppers, Zucchini

Vegetables: Green Peppers, Red Onions, Button Mushroooms, Jalapenos

Meats: Chicken, Ham, Pepperoni, Italian Sausage, Bacon, Andouille Sausage

Extras: Anchovies, Pineapple, Black Olives, Green Olives, Kalamata Olives, Pesto, BBQ Sauce, Extra Cheese, Feta Cheese


Payments Accepted. Sorry, No Personal Checks.

© 2003 Upfront & Company, All Rights Reserved.
Site Designed by: K2 Media Lab
Site Maintained & Modified by: Upfront & Company